Committee,Groups & Clubs Page
Committees, Musical Groups & Clubs that make Adat Reyim
Committees, Clubs & Musical Groups make our community strong. Community members get involved in every aspect of congregational life and programming by joining together on committees.
If you are looking to get involved or understand how our community of friends makes things happen, you will find the details listed here. Consider joining one of our active committees or clubs; or recommend one of your own!
Reach out to the committee chair people directly or contact our volunteer coordinator, Donna Schutz, for more opportunities to get involved. (volunteer@adatreyim.org)
Committees
---
Committees provide service and connections to members, youth programs, adult networking and social action opportunities. Committees guide our religious life and our religious school and preschool. Committees provide educational opportunities and social programming.
Adult Education
The CAR adult education committee provides opportunities to our members and the community for the enhancement of our intellectual and cultural lives through presentations and activities in areas of interest across the spectrum of Jewish thought.
CHAIRS - Sarah Berry & Chip Rome
EMAIL - adulted@adatreyim.org
MEETS: Every Thursday at 2:30pm online
Caring Committee
You can make a difference in the life of a fellow congregant. The Caring Committee volunteers support members who are recovering from serious illnesses and would welcome visitors, meals or other support. We reach out to those in mourning to provide meals and social support and to others with specific short term needs.
Please be in touch with us directly at caring committee @ adatreyim.org for more information about how you can get involved. Please also reach out to Rabbi Glazer or the Caring Committee directly if you know of someone in need.
CHAIRS - Lucy Price and Aviva Kurash
EMAIL - caringcommittee@adatreyim.org
Finance Committee
The function of the Finance Committee is to prepare an annual budget and present to the Board of Directors (BOD) for approval and then monitor the budget throughout the fiscal year. The committee periodically reports progress to the BOD and recommends any changes or actions if necessary. The committee also deals with all other monetary and financial issues that may arise such as investments, policy recommendations and reporting standards.
CHAIRS - Diana Conn
EMAIL - finance@adatreyim.org
MEETS - Second Tuesday of each month @ 7:30pm
Membership Committee
The Adat Reyim Membership Committee is responsible for understanding the needs of congregation members and making sure their voices are heard by the Board of Directors. The committee is also responsible for ensuring Adat Reyim is attractive and welcoming to potential members and provides a clear process to bring new members into our community.
CHAIRS - Marjorie Hebert
EMAIL - membership@adatreyim.org
WEBPAGE - https://www.adatreyim.org/membership-information.html
MEETS: First Thursday of the month at 7pm.
Communications Committee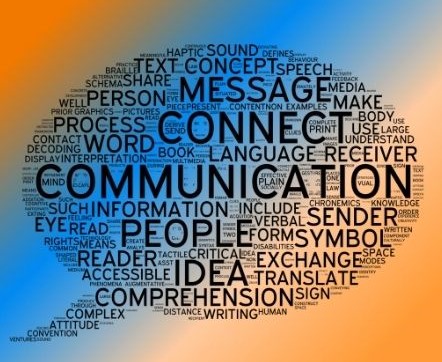 The Communications Committee shares information both within the congregation and the external community through various online and print outlets. Participating in the Communications Committee is a great way to use your communication skills to publicize the great events and qualities of our congregation with our membership and promote Adat Reyim to the broader Jewish community.
CHAIRS - Gary Steinberg
EMAIL - Publicity@adatreyim.org
MEETS - Every 2nd Monday of the month
Religious Practices Committee
The Religious Practices and Policies Committee works with the Rabbi to: a) plan services for worship for the High Holidays, Shabbat and Festivals, b) develop programming for religious holiday observances, and c) recommend to the Board ritual policies and practices for other areas of synagogue life (e.g., kashrut).
CHAIRS - Carolyn Kaplan-Solomond
EMAIL - religiouspractices@adatreyim.org
MEETS - Second Tuesday of each month at 7:00 pm
Religious School Committee
The Religious School Committee oversees the religious school policies and procedures; evaluates programs; oversees the Religious School budget; provides support to the Religious School Director and programming for students and families. Participating in the Religious School Committee is a fantastic way to connect with other Religious School families to instill ruach and love of Jewish learning.
CHAIRS - Steve Adleberg
EMAIL - RELED@adatreyim.org
Social Action Committee
The Social Action Committee offers the members of Congregation Adat Reyim opportunities to support and encourage acts for positive change at the local, regional and national levels through service, education and advocacy, thereby fulfilling the mitzvah of Tikkun Olam - Healing the World.
Our current priorities are: Racial Justice, Climate Change, Food Insecurity, Afghan Family Support. Ongoing activities include Echo Food Drives, Feed the Homeless/Hypothermia Week, Jewish Advocacy Day, Blood Drives and Crop Walks.
CHAIRS - Nancy Sherman and Michael Halle
EMAIL - socialaction@adatreyim.org
WEBPAGE - https://www.adatreyim.org/social-action.html
MEETS - Every other month on Thursdays at 7:00pm
Choir
Music Director Mitch Bassman founded the Adat Reyim Choir in the fall of 1983 as a way to standardize the melodies that were used in the Shabbat services of our then-young congregation. When we are not hindered by a global pandemic, our volunteer choir helps the rabbi to lead Friday evening services once each month and provides cantorial soloists on Fridays when the choir does not participate. We also lead High Holiday services and are featured in many special events, such as the annual Interfaith Thanksgiving service and the annual Martin Luther King Sabbath of Solidarity, both of which are held jointly by Adat Reyim and congregations of many other faiths.
During our Jewish religious services, we sing all prayers a cappella (without musical instruments). We do use musical instruments during interfaith services and other special events.
DIRECTOR - Mitch Bassman
EMAIL - Choir@AdatReyim.org
MEETS - When we are not hindered by a global pandemic, choir rehearsals are held twice a month on Sunday evenings at the synagogue, with weekly rehearsals during the month before the High Holidays.
WEBPAGE - www.adatreyim.org/our-choir.html
Shir Reyim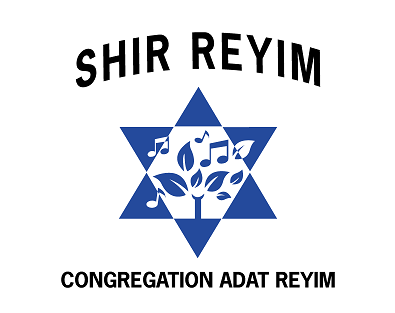 Shir Reyim—also known as the "Adat Reyim Folk Group"—consists of singers and instrumentalists who lead a variety of Friday night and special holiday services. Our repertoire includes a wide range of traditional and more modern liturgy settings, and we love bringing instruments and rich vocal harmonies together in our worship-leading!
Shir Reyim helps lead the "Spirit of Shabbat" services held on the fourth Friday of every month, and the annual "Shabbat Under the Stars" in July or early August. Shir Reyim also participates in the annual Thanksgiving and Rev. Dr. Martin Luther King, Jr., services, and "headlines" the annual Simchat Torah service and celebration.
Shir Reyim usually rehearses for 90 minutes one or two evenings per month, scheduled on days most convenient for the largest number of members.
Join us at a rehearsal to see how much fun we have creating music and a sense of community!
DIRECTORS - Larry Kugler & Russell Nadel
EMAIL - shirreyim@adatreyim.org
Clubs
---
Clubs have been organized over the years to connect community members based on shared life experience or interests. These organizations are often looking for member participants or committee organizers. Check out the list below to see what is currently on offer, or reach out to the Board of Directors to see about adding your own group to the options.
Empty Nesters
Come and enjoy a relaxing social event with other adult members who are "Empty Nesters" or do not have young children living at home. Join us at a social gathering such as dining out with lots of camaraderie and friendly conversation. It's a great opportunity to step back from our busy lives and get to know one another. We enjoy the casual feel of socializing at an event and getting better acquainted.
We always welcome new members, so if you have recently become Empty Nesters, please contact the office at 703-569-7577 or email emptynesters@adatreyim.org so that we can add you to our e-mail list. In addition, if you would like to volunteer your home or co-host a future event, or if any of your personal information has changed, please let the office know. Watch for announcements in ChaiLights or Facebook. Looking forward to seeing everyone soon!
CHAIRS - Sue Tibbets
EMAIL - emptynesters@adatreyim.org
MEETS - approximately every six to eight weeks
Men's Club
It is the mission of the Adat Reyim Men's Club to provide opportunities for socializing, performing synagogue and community service, and to participate and assist during Jewish life cycle and other spiritual events.
Past activities have included: social action events (e.g. making sandwiches for the homeless, collection of school supplies, cleaning-up around our synagogue), bike rides, hikes, attending sporting events, golf outings, fishing trips, & Frisbee Golf.
If you have an activity you enjoy or would like to lead, please contact us. And please join us on Facebook at: https://www.facebook.com/groups/218930538510099/
CHAIRS - Steve Schwartz
EMAIL - mensclub@adatreyim.org
WEBPAGE - https://www.adatreyim.org/mens-club.html
Sisterhood
The Sisterhood is open to all members of Congregation Adat Reyim. We typically offer social activities once a month. Highlights from previous years have included: Fireside Chat with Rabbi, Brunch in the Sukkah, Chanukah Party, Game Night and joint activities with the Men's Club.
We also interact with the Preschool to provide volunteers for the Purim Carnival.
Donations of women's hygiene products for Echo are collected at every event. The Sisterhood would like to encourage members to remain active and participate in virtual activities and ideas for new programs and volunteers. Watch for events in ChaiLights and Facebook. To help plan events please contact the chair.
CHAIR - Debbie Borris
EMAIL - sisterhood@adatreyim.org
Sun, June 4 2023
15 Sivan 5783
Sun, June 4 2023 15 Sivan 5783