Committee Opportunities
You may reach out to the committee chair people directly or contact our volunteer coordinator, Donna Schutz, at schutzes@yahoo.com.
Also see our Volunteer information (Give 10) page HERE.
Adult Education
The CAR adult education committee provides opportunities to our members and the community for the enhancement of our intellectual and cultural lives through presentations and activities in areas of interest across the spectrum of Jewish thought.
CHAIRS - Sarah Berry & Chip Rome
EMAIL - adulted@adatreyim.org
Caring
You can make a difference in the life of a fellow congregant. The Caring Committee volunteers support members who are recovering from serious illnesses and would welcome visitors, meals or other support. We reach out to those in mourning to provide meals and social support and to others with specific short term needs.
Please be in touch with us directly at caringcommittee@adatreyim.org for more information about how you can get involved. Please reach out to execdirector@adatreyim.org directly if you or someone you know is in need.
CHAIRS - Mary Zussman and Aviva Kurash
EMAIL - caringcommittee@adatreyim.org
Communications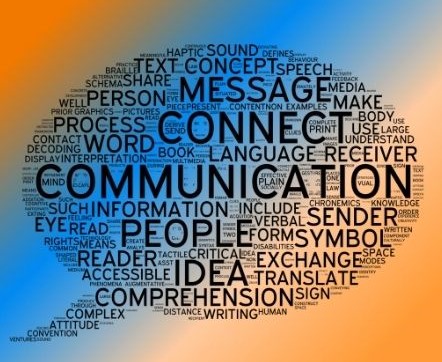 The Communications Committee shares information both within the congregation and the broader community through various online and print outlets, including ChaiLights, Facebook and the website. We also work with local media, including the Burke Patch and the Washington Jewish Week. Participating in the Communications Committee is a great way to use your communication skills to publicize the many events and qualities of our congregation with our membership and promote Adat Reyim to the broader Jewish community.
CHAIRS - Gary Steinberg
EMAIL - Publicity@adatreyim.org
Finance
The function of the Finance Committee is to prepare an annual budget and present to the Board of Directors (BOD) for approval and then monitor the budget throughout the fiscal year. The committee periodically reports progress to the BOD and recommends any changes or actions if necessary. The committee also deals with all other monetary and financial issues that may arise such as investments, policy recommendations and reporting standards.
CHAIRS - Diana Conn
EMAIL - finance@adatreyim.org
Membership
The Adat Reyim Membership Committee is responsible for understanding the needs of congregation members and making sure their voices are heard by the Board of Directors. The committee is also responsible for ensuring Adat Reyim is attractive and welcoming to potential members and provides a clear process to bring new members into our community.
CHAIRS - Marjorie Hebert
EMAIL - membership@adatreyim.org
WEBPAGE - https://www.adatreyim.org/membership-information.html
Rituals
The Ritual Committee works with the Rabbi to: a) plan services for worship for the High Holidays, Shabbat and Festivals, b) develop programming for religious holiday observances, and c) recommend to the Board ritual policies and practices for other areas of synagogue life (e.g., kashrut). We help create diverse opportunities for worship, meeting the varied needs and interests of our congregants.
CHAIRS - Carolyn Kaplan-Solomond
EMAIL - carolyn.r.kaplan@gmail.com
Religious Education
The Religious Education Committee oversees the religious school policies and procedures; evaluates programs; oversees the Religious School budget; provides support to the Religious School Director and programming for students and families. Participating in the Religious School Committee is a fantastic way to connect with other Religious School families to instill ruach and love of Jewish learning.
CHAIRS - Steve Adleberg & Talya Schultz
EMAIL - RELED@adatreyim.org
Social Action
The Social Action Committee offers the members of Congregation Adat Reyim opportunities to support and encourage acts for positive change at the local, regional and national levels through service, education and advocacy, thereby fulfilling the mitzvah of Tikkun Olam - Healing the World.
Our current priorities are: Racial Justice, Climate Change, Food Insecurity, Afghan Family Support. Ongoing activities include Echo Food Drives, Feed the Homeless/Hypothermia Week, Jewish Advocacy Day, Blood Drives and Crop Walks.
CHAIRS - Nancy Sherman and Michael Halle
EMAIL - socialaction@adatreyim.org
Thu, September 21 2023
6 Tishrei 5784
Week at a Glance
Upcoming events this week of

September

Fri

22

7:00pm

Spirit of Shabbat Service, In-person & Zoom

Spirit of Shabbat Service with Shir Reyim

Sat

23

Shabbat Shuva

Parshat Ha'Azinu

8:45am

Torah Discussion (in person only)

Join us in the library for a lively discussion of the Torah Portion of the week.

9:30am

In-Person and Online Shabbat Morning Service .

Tue

26

12:00pm

Meditation Minyan

Relax*Focus*Seek*Grow with online meditation based in Jewish learning. Includes opportunity to say Kaddish.

7:00pm

Board Meeting

Wed

27

7:30pm

Wednesday Night Minyan - In-Person and Online
Thu, September 21 2023 6 Tishrei 5784